OpenFlyers extends the function of document storage to validities. Since last September, with OpenFlyers 4, it is possible to store documents related to resources or supplier invoices. From now on, it is also possible to dematerialize the storage of the documents corresponding to the validities of the users.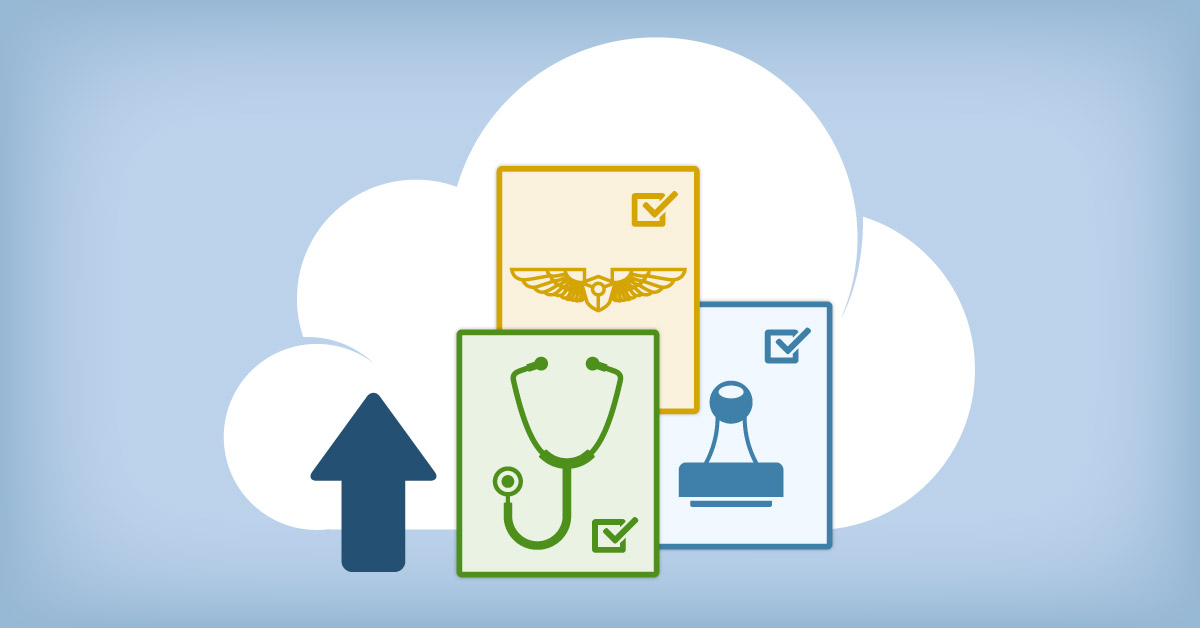 This allows:
To dematerialize the storage of these documents which may be mandatory for some structures
To entrust the end user with the "storage" action of the document
Easily share and consult with a "paper" storage or a simple desktop computer
To enable this feature you must:
Go to Admin › Users › Types of validities
Check the box in the Associate a document for concerned validity type
For use, you must:
Go to Admin › Users › Users and click on the icon symbolizing validities
Add, if necessary, validity to the user
Click on the Browse... button to upload the document
Then, to consult the document associated with the validity, it is necessary to click on the button symbolizing a document.
It is possible to update the document by clicking on the update icon showing an arrow that turns on itself.
In addition, when the structure has set up a ban on access to its OpenFlyers platform due to expired validity, it is now possible to display a personalized message in addition to the blocking alert for, for example, invite the user to contact this or that person by indicating a phone number or an email address.
OpenFlyers wanted to implement these two features before Christmas to allow its association customers to take advantage of the subscription renewal period to set up the dematerialization of the storage of validities or the personalization of the restriction message.
The storage functionality of the validities will evolve very quickly depending on the user feedback, especially for taking into account the restrictions and verifications.
Configuration documentation:
https://openflyers.com/fr/doc/of4/Gestion-des-validités#Associer-un-document
Documentation of use:
https://openflyers.com/fr/doc/of4/Validités#Utilisation
Custom lock message configuration documentation:
https://openflyers.com/fr/doc/of4/Configuration#Message-en-cas-d'accès-interdit