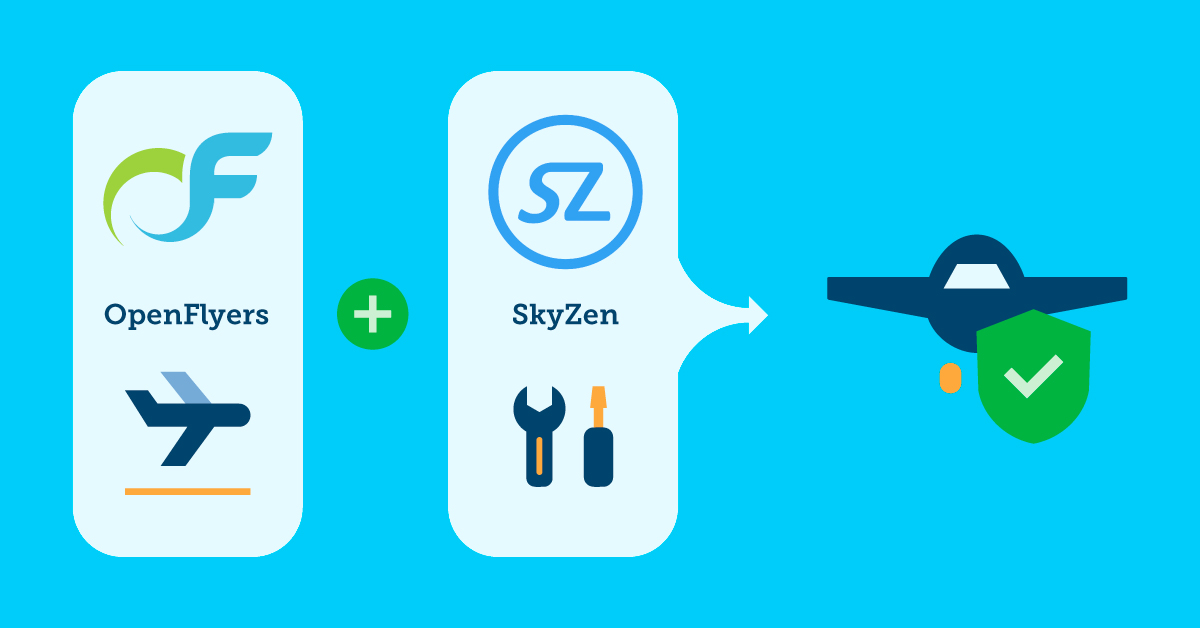 Interfacing with Skyzen
2020/06/24
By interfacing with Skyzen, OpenFlyers offers to go beyond its maintenance monitoring module. Indeed, Skyzen is a real airworthiness monitoring software, in the sense that it follows the instructions issued by the authorities (CN, AD, etc.) and that it updates the maintenance programs of each aircraft accordingly . Skyzen is web software, like OpenFlyers, which allows it, like OpenFlyers, to offer competitive prices compared to PC software while offering a solution accessible from anywhere and by any authorized person.
Skyzen can be used in two separate settings:
• that of the Part M Light defined by EASA since March 23, 2020 and which eliminates the need for an approved workshop to monitor aircraft if their maximum take-off mass is less than 2,730 kg;
• that of Part M, which distributes actions between the workshop, more precisely the CAMO (Continuing Airworthiness Management Organization) part, and the aeronautical structure.
Read more