Two interfaces are available to OpenFlyers 4 clients. This is the light interface and the dynamic interface. The former is particularly suitable for structures in areas with a slow Internet connection and the second is suitable for terminals with a broadband connection, because of the large amount of script-related data to add the layer of data. dynamic interaction. Currently the dynamic interface is in alpha version because it implements as the features of the lightweight interface and its ergonomics is not fixed.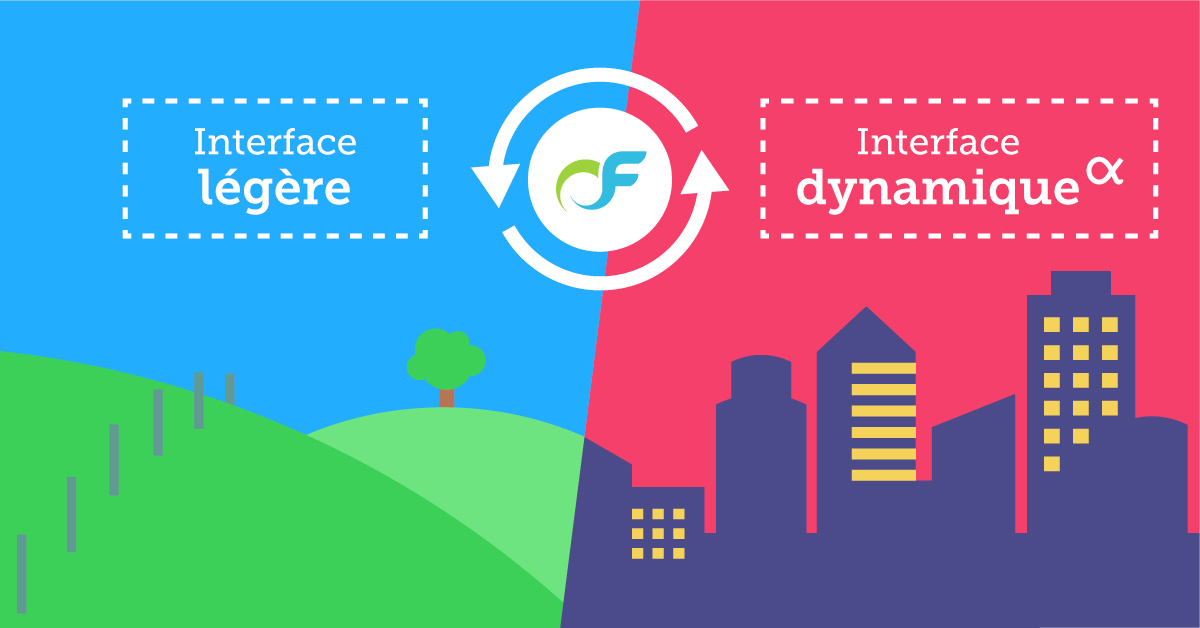 In 2017, when we launched version 4, we named these two interfaces "old interface" and "new interface". We then had three types of negative feedback from our customers and their end users:
The "new interface" was a regression in ease of use and functionality compared to the old interface: visible portion of the reduced schedule, lack of some "markers" that made the success of OpenFlyers such as ephemeris or meteorology with relief of dew point, etc.
The fear that the "old interface" would disappear eventually leaving only a "new interface" not satisfactory.
The inability to download and use the new interface from a low-speed connection.
The new denomination and the addition of the "alpha" label are there to clear the trajectory we are following and, hopefully, to ease the concerns.
By removing the old/new concept, it is confirmed that it is not planned to eventually delete the lightweight interface. We had already indicated in the news announce the release of version 4.1. As proof, our last two news concerning new features such as the inalterability of the writes and the saving of the default parameters of a report have been developed on the historical interface (ie the light interface).
The dynamic interface is in alpha version. This is the reason why it does not currently include all the information in the lightweight interface. So that users are aware of this situation, we have added a pellet representing the Greek letter "alpha" that characterizes this state while maintaining the philosophy that has prevailed since the beginning of OpenFlyers: to provide new features requiring the voluntary user contribution to debug them, which allows us to maintain low tariffs.
A new pellet will also soon appear to highlight the new features or changes that appear regularly here and there in OpenFlyers but which not every user is necessarily aware. This is a pictogram with the letter "N" as "Novelty" or "New". It will be present on the menu items of the light interface as well as those of the dynamic interface.