OpenFlyers provides its users with a powerful reporting tool through its library of reports. Each report is configurable to obtain a data extraction corresponding to the need of the structure. This is done simply by means of check boxes or drop-down menus. It is now possible to memorize the chosen options and, thus, to define the default parameters of a given report.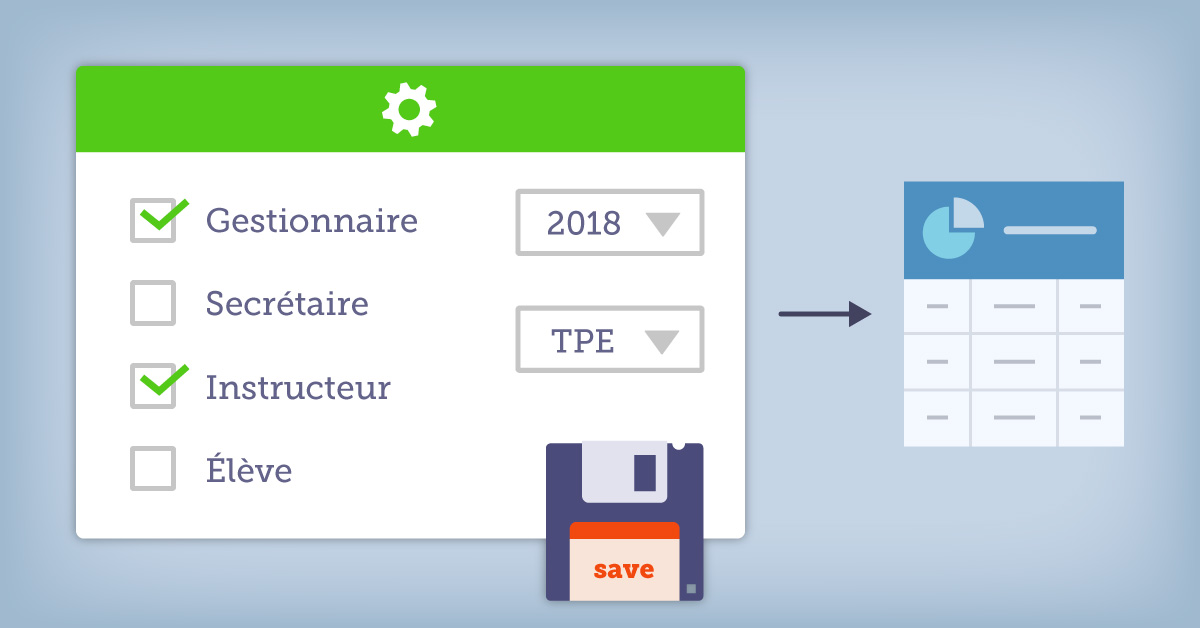 The reports are a "snapshot" of a set of data from a one-moment "T" structure. They represent an indispensable tool for management and decision support. For example, an aeronautical structure wants to know the total number of flying hours over a year by each of its aircraft. Or, the treasurer wishes to obtain the list of registered payments, sorted by types, within a period.
Of all the choices available, only some interest the structure at a given time or recurrently. For example, the structure wishes to obtain the coordinates of its users according to certain types of validities.
It is possible to memorize or not the parameters for each report. Specifically, each field of the form generating the report has a checkbox "Remember this choice".
The choices are defined at the platform level by a user with the Manage Reports permission or View All Reports permission. Thus, all the users of the structure visualize the report generation forms with the predefined parameters. You can customize the report by checking or unchecking the choices for each field. The default settings are changed and will be applied when the page is next loaded.
DOCUMENTATION