Version 4 of OpenFlyers consolidates the company's turnover by coupling the booking schedule with an electronic payment terminal (TPE). Test the demo by clicking on the Payment at booking thumbnail.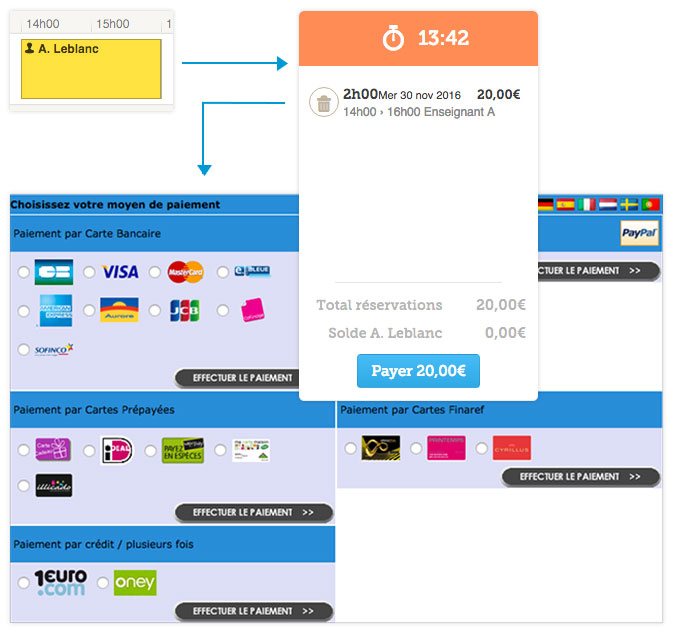 A reservation of airplane, driving time, room, is considered as definitive only when the user has paid.
The financial commitment makes the cancellation rate much lower. In addition, the payment must be made within fifteen minutes, which has an incentive effect. Another advantage of this feature is that it does not block indefinitely a niche waiting for payment.
If the user has enough money on their OpenFlyers account, the amount of the reservation is deducted from this account. If the balance is insufficient, the TPE allows to credit the account thanks to online payment by credit card.
Depending on the type of activity, it is possible to determine a period during which a reservation can no longer be canceled. For example, the driver of a driving school may refuse to cancel a booking less than two working days before the scheduled date.
In addition, payment upon booking supports overbooking. If a user places an option on a previously-taken slot, it is placed on the waiting list. The amount of the reservation appears on a secondary account, which will be debited only if the initial slot is released and the reservation is validated.