OpenFlyers renews its maintenance tracking module. Previously accessible via an external spreadsheet, it is now fully usable in platforms. This module makes it possible to record all the maintenance of the aircraft, whether the visits (visit of the 50 hours, etc.) or the interventions carried out on the mechanical components (altimeter, candles, etc.).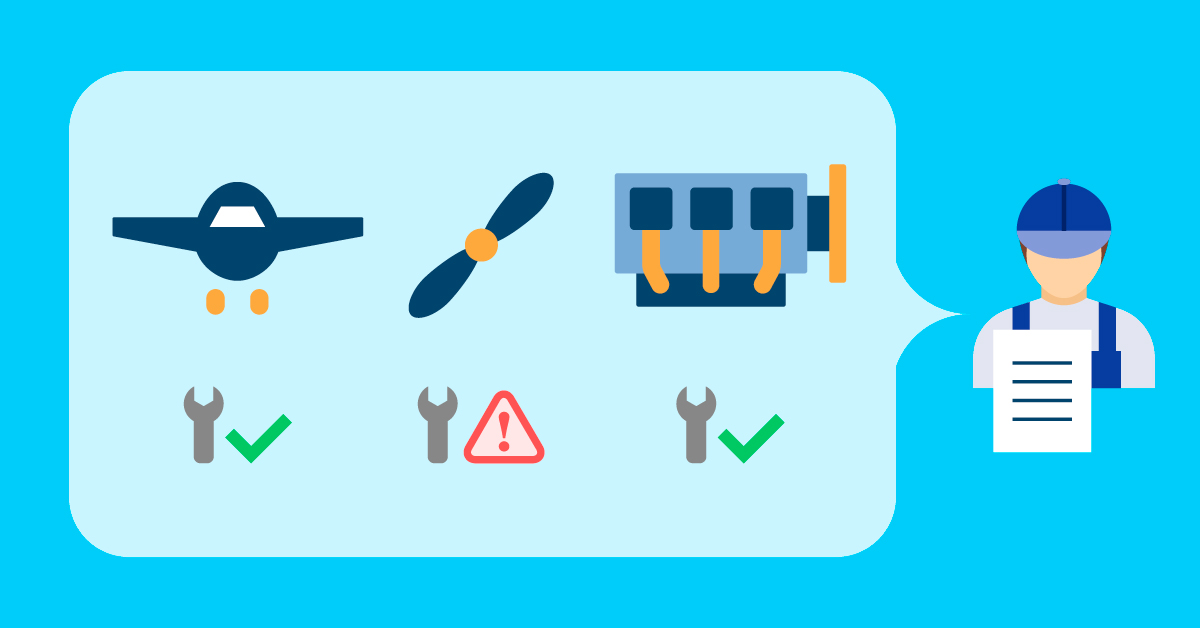 The module is broken down into 3 interfaces:
VIEW
The View displays all the resources with, for each of them, the number of flying hours, the hours stolen after the last general revisions and the next maintenance action to be performed. Thanks to this page, the person in charge of the maintenance knows immediately if operations are planned soon or if deadlines have been exceeded.
One of the strengths of the maintenance module lies in its synchronization with the activity capture of OpenFlyers. Indeed, the countdown of the hours remaining before the next maintenance stop - or hours after exceeding - is done automatically according to the seized flights.
PROGRAM
The Program interface allows you to create the program for each element to follow, according to an hourly, calendar or both. For example, it is here that the tours to be carried out every 50 hours, or the revision of the alternator to be carried out every year, are defined.
For each element, it is necessary to define the first intervention performed on it, in other words the first reference works. It is possible to shift these first reference works in relation to the number of hours the resource has spent since its creation. So if the cell has completed 2,000 hours of flying, the first reference work for the 50h visits can be entered at 2,050 hours.
Finally, the program makes it possible to display, for each element, the time remaining before the next maintenance stop, or the time exceeded.
FOLLOW UP
The Follow-up interface is used to enter the report of the interventions made on the devices and to monitor the progress of the program assigned to the items concerned.
A follow-up breaks down into actions. The time of recording of each action corresponds to either a number of flight hours or a calendar date. It is according to the instants entered for all the actions that the tables of the View and Program interfaces are updated.

Documentation:
New maintenance tracking module:
https://openflyers.com/fr/doc/of4/Suivi-de-maintenance
Video tutorial of the old module, which allows to understand the fundamentals of the follow-up of maintenance:
https://www.youtube.com/watch?v=iJJitD7j8Ro