A new pictogram has been added to the OpenFlyers booking schedule to indicate available seats.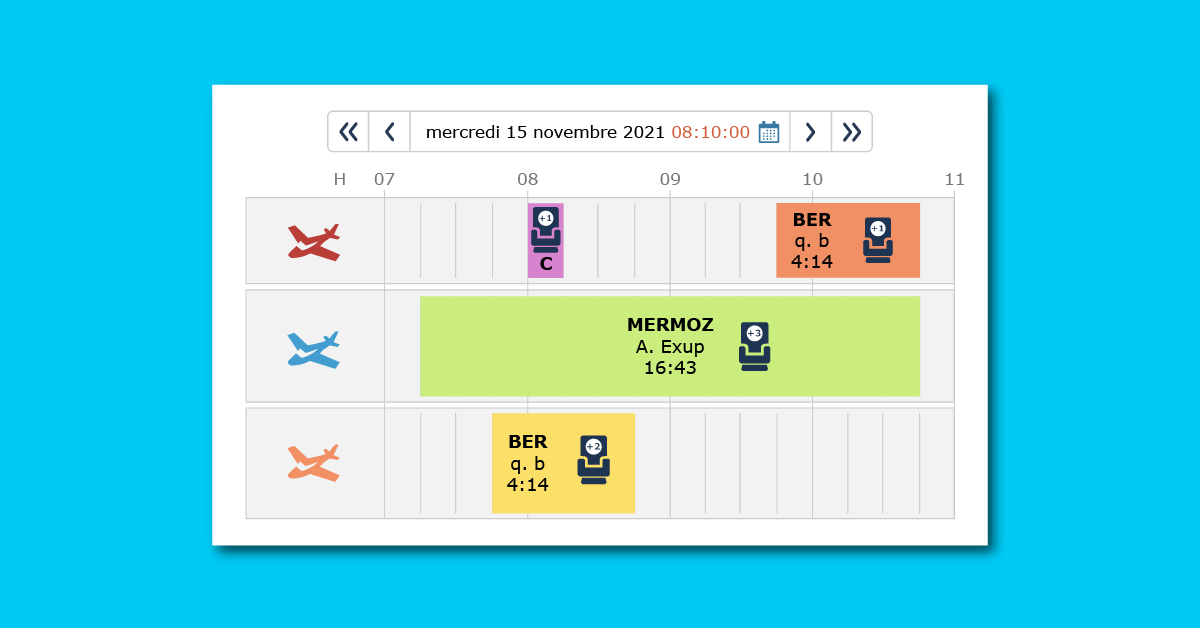 When editing a reservation, it is possible to enter the number of seats available.
If one or more seats are indicated as available for a reservation, then a pictogram representing a seat appears in the slot corresponding to this reservation. The number of available seats is indicated: +1, +2, or +3.
The position of the pictogram is adapted to the size of the reservation and the size of the screen.
This makes it possible to instantly see the remaining places for an activity on the reservation schedule. This can be used, for example, to inform about the possibility of sharing a flight between pilots within a structure.
Documentary reference :
https://openflyers.com/fr/doc/of4/Planning-(interface-légère)#Places-disponibles