OpenFlyers is evolving its graphical interface of the flow entry form.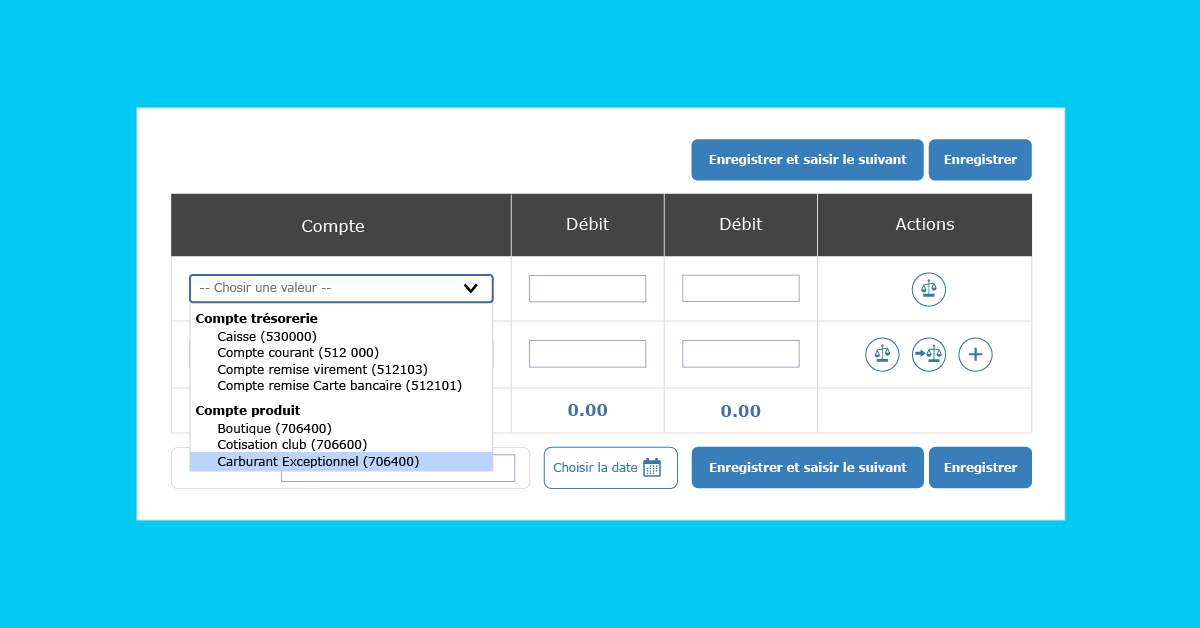 In order to improve the homogeneity of its platform, OpenFlyers has improved the graphic interface of the flow entry form.
Thus, three improvements have been implemented.
The replacement of the input zones with drop-down menus by auto-completion fields
The replacement of the "Add a line" button by a pictogram
Moving the "comment" field and the choice of date from the form
The auto-completion fields in the account column allow you to enter a few letters in the input field to have in the drop-down list only the names that correspond, i.e. that contain the text entered. This is called auto-completion. Then click on the line corresponding to the name you are looking for.
When the field is empty, simply click in the field to access the entire list. The accounts are now sorted by category. In addition, each field is associated with its export account. This also facilitates the search, which can be done by entering part of the export account.
These new fields save time and reduce the risk of input errors.
The "Add a line" button has been replaced by a new pictogram in the action column. This pictogram keeps the same functionality as the "Add a line" button, i.e. to add a new entry line associated with the current flow.
The "comments" field has been moved to increase its width and thus make it possible to see all the text entered at once.
The accounting date has been moved to a button to facilitate its selection on a touch interface.
Tutorial video on entering a flow : https://www.youtube.com/watch?v=pjuE6h0yXJA&t=4s&ab_channel=OpenFlyers
Documentation on entering a flow : https://openflyers.com/fr/doc/of4/Utilisation-de-la-comptabilité#Saisir-un-flux