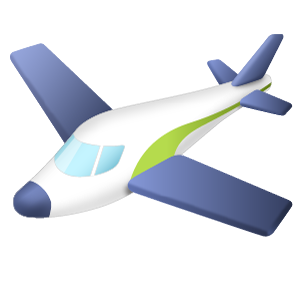 OpenFlyers management software is the No. 1 in France for flying clubs. Praised by over 350 flying clubs, the software solution OpenFlyers offers tools that meet the expectations of aeronautical associations: Online booking schedule, entry flight hours, followed by the remaining potential for maintenance, display the weather, control validity and access to aircraft, online payment and accounting.
Online shedule for flying club
Online booking schedule allows student pilots and patented flying club pilots to book their plane, microlight or helicopter, from anywhere with an Internet connection. Access to various resources, flight types (education, local flight, first flight, etc.) and other options is managed by assigning different levels of user rights.
OpenFlyers 4
The ergonomics of version 4 OpenFlyers was redesigned to allow pilots and flying clubs managers to benefit from a flexible user experience, intuitive and fluid in order to reduce the time to devote to make a reservation. This version is also suitable for touch screens.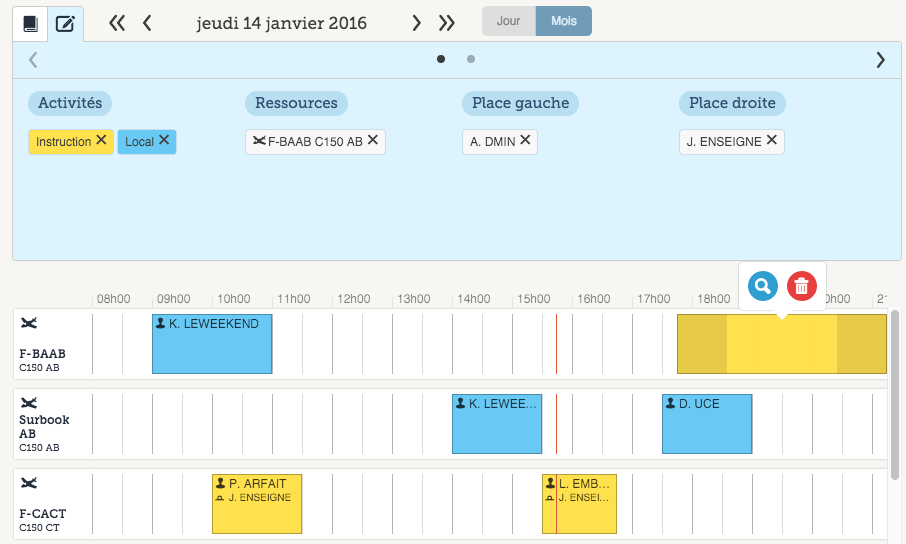 Surbooking
When a slot is already reserved and another driver is concerned, it can be placed in a waiting list and recover the time slot when the first pilot cancellation. If the niche is released, the pilot in position 2 automatically goes into first position and is notified by email.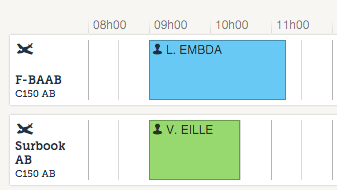 Maintenance monitoring
For each airplane, helicopter or ULM, view the flight time remaining before the next act of maintenance, this directly on the booking schedule. In addition, on each booking, the remaining estimated potential is displayed. This data is updated in real time.
Weather
Display weather station in the aeronautical size (METAR, TAF). Ephemeris include calculating the aeronautical day and night.
Control of validity and access to aircraft
It is possible to condition the recording of the reservations to the possession of validity: assessment, federal license, medical, various qualifications. Some validity can also be sold to your members on your OpenFlyers platform and paid online.
Access to aircraft can be controlled by a key cabinet doors or control interfaced OpenFlyers.
Some validity, as the contribution of the flying club or federal license, may also be sold to members on the platform and paid OpenFlyers online.
Online payment and accounting
Online payment
OpenFlyers can be coupled with the virtual electronic payment terminal (TPE ) of the flying club bank. This enables members to access the online payment by credit card from anywhere and credit their accounts remotely. OpenFlyers The platform is automatically informed by the bank's server when a payment is accepted.
This automates 100% of the receipt and putting in place restrictions, such as no book when account balances are insufficient. Indeed, the pilot can replenish his account independently and instantaneously, it can not physically impossible to oppose this act.
Automatic accounting entries
Entering a flight automatically generates accounting entries: the customer account is debited of the euro equivalent of the booked flight time. The pilot and the flying club manager visualize in real time the movements on the customer account. In addition to this, it is possible to connect each flight for a specific reservation or purchase such as a validity.
Packs of flight hours
A pilot can buy flight hours, which allows him to have better visibility into spending on OpenFlyers platform. First, it checks that the account has sufficient amount. Then he bought a pack of flying hours: his account is debited when, in parallel, a new page in the platform gives access to its balance remaining hours. Then, as soon as he enters a flight, the balance of remaining hours decreases according to the duration of the flight.
Works Councils and groups
OpenFlyers automates the breakdown of accounting flows for corporate management committee (EC) and groups, such as for staff of Civil Aviation (DGCA). If a driver makes a booking as part of a group to which it belongs, is the account of the group which is charged, not his personal account.
Multiple accounts
OpenFlyers a single platform can handle multiple accounts. This is for example the case of associations of several flying clubs, flying clubs or with several sections (theft and motor gliding, etc.).